KYA News 4/13/1999
Good turnout at the meeting today. J A lot of guests too...
Not a lot of clan business to discuss... We need some matches.
---
I'm pumped about the FatDumbAndHappyLanParty II. May 8th noon to midnight (or later if anyone can last that long) Houston, TX. Specific directions to the FD&H casa will be provided soon. So far we have the following planning on attending:
FD&H
Mega
Hathor (Mrs. Mega)
BigDaddy
Hazmat (yes it's true, he's flying to Texas)
The Curse
Psomm...
Vendra...
Gizmo (not certain yet)
KidFragile? (I assume since he can spit on FD&H's house from his window)
Takedown (via Internet)
Sorry if I left anyone out.
Also, there should be a slew of people you may or may not have met on-line that are Houston gamers possibly including: Mez, PRIME, Snowdog, SD-Killer, SD-Defrag, Kemosabe, Sloth, Guerro and more.
---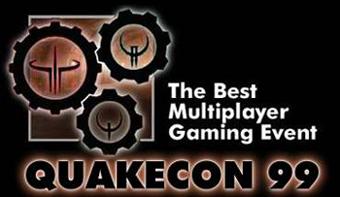 I want to remind everyone that signup for QuakeCon is Friday 4/16/1999 at 8:00pm CST. Go to
http://www.quakecon.org/
and read the FAQ, and I hope to see you there.
There is a limit of 500 computers and 1000 people so sign up as soon as you can.
It will be held August 6th - 8th (Friday - Sunday) at The Mesquite Convention Center & Exhibition Hall in Mesquite, Texas. It is FREE to get it. There will be a 512 player Q3A tournament, and of course more LAN action than you've ever seen in one place. They say they will be running servers for just about every popular multiplayer game, and you are welcome to run your own server if that's not enough for ya.
I've never been to one of these things, but it sounds like a blast!
-Mega